Veeral S. Sheth, M.D., M.B.A., F.A.C.S., FASRS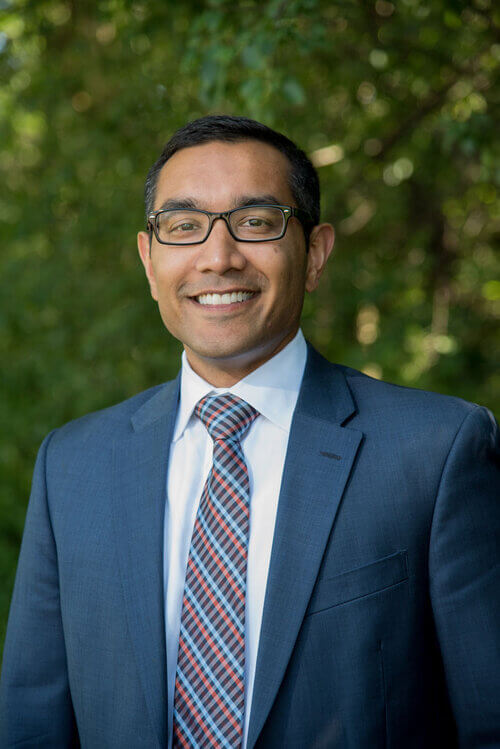 Partner and Director of Clinical Trials
Veeral Sheth, MD, MBA, FACS, FASRS is a native Chicagoan that specializes in diseases of the retina and vitreous. He also is a Clinical Assistant Professor at the University of Illinois at Chicago. Dr. Sheth completed his undergraduate and medical school training at the University of Illinois at Chicago. He went on to complete his ophthalmology residency at the Illinois Eye and Ear Infirmary where he served as Chief Resident. After residency, Dr. Sheth moved to the University of Chicago for fellowship in Retinal Surgery.
Dr. Sheth joined University Retina after directing retinal services at four hospitals in the Chicagoland area. In addition, he continues to teach physicians and students at the University of Illinois at Chicago.
Dr. Sheth is actively involved in clinical research including national trials for age-related macular degeneration, retinal vascular occlusion, and diabetic retinopathy. His efforts in research have resulted in many peer-reviewed publications, meeting abstracts, and textbook chapters.
He is the first author on the latest edition of the Massachusetts Eye & Ear Infirmary Review Manual for Ophthalmology. In addition to his numerous publications, Dr. Sheth has been an invited speaker at national and international conferences.
Dr. Sheth utilizes the latest imaging and treatment techniques for retinal diseases including macular degeneration, retinal vascular occlusions, diabetic eye diseases, epiretinal membrane, macular pucker, macular holes, and retinal detachment.
Dr. Sheth is an active member of the American Society of Retina Specialists, American Academy of Ophthalmology, and The Association for Research in Vision and Ophthalmology. He is the Chairman Emeritus of the Board of Directors for Meals on Wheels Chicago. Dr. Sheth is fluent in English, Spanish, and Gujarati.